Beside every great artist, there is a great set of tools..
Good brushes won't magically transform you into a truly skilled digital painter, but bad brushes will make it very difficult to get there. After all, bad tools typically take longer to work with, and often teach bad habits to get around their deficiencies.
Sure, it is possible to get by with nothing but a standard, round brush. But few things will improve a digital artists style, speed, and quality of work as dramatically as a reliable set of brushes.
When it comes to picking brushes, less is often more.
It's better to pick just a few high quality sets, than to 'hoard' as many free brushes as you can get your hands on. This will save you time, and teach you to truly master your tools.
For your convenience, we took a look at 10 of the highest quality premium brushes available online…
01. Kyle T. Webster's Ultimate Megapack for Photoshop
Used by over 100,000 artists, including professionals at Disney/Pixar, Dreamworks, Marvel, Laika, HBO, and Google, Kyle Webster's brushes are probably the most popular brushes available for digital illustration.
These brushes are not only super high quality, they're also incredibly versatile. Every medium is covered: oils, inks, watercolors, even pencils and ink.
If you had to pick just one set of brushes, go with this one.
Our Recommendation: The Ultimate Megapack
Price: $18
02. Roman Melentyev Professional Art Simulation Brushes for Photoshop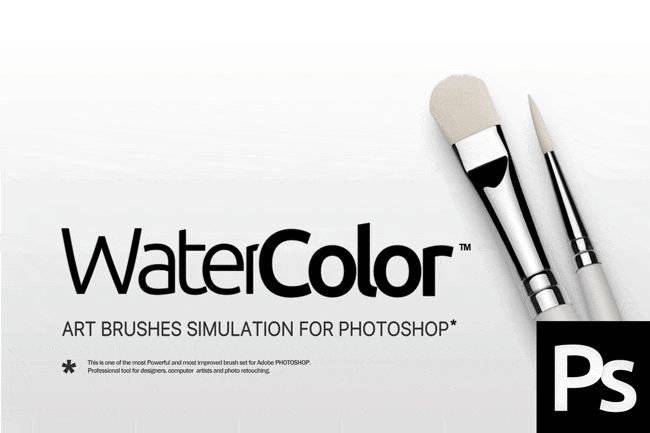 Another popular set of professional brushes, Roman Melentyev's brushes are another great option if you're looking for just one brush set to cover all your bases.
His brush sets ​emulate a wide range of brush types, including a selection of specialty bristle mixer brushes. An excellent choice for concept artists and digital illustrators alike.
RM Gorgeous Oil Brush Set
Price: $17
03. Marc Brunet's Advanced Painter's PS Brushes
This brush pack contain's the 25 most trusted brushes of digital artist Marc Brunet. Lots of high quality textured brushes for general use, as well as more specific applications, such as skin, folds, organic, dust and dry oils
Advanced Painter's PS Brushes
Price: $6
04. Deharme / Brushes 1.0
A selection of brushes from Bastien Lecouffe Deharme, this set features a number of paint, abstract, charcoal and smudge brushes. All brushes are conveniently sorted into categories.
Deharme – Brushes 1.0 – Photoshop CC
Price: $6
05. Glassthroughskin Brush Sets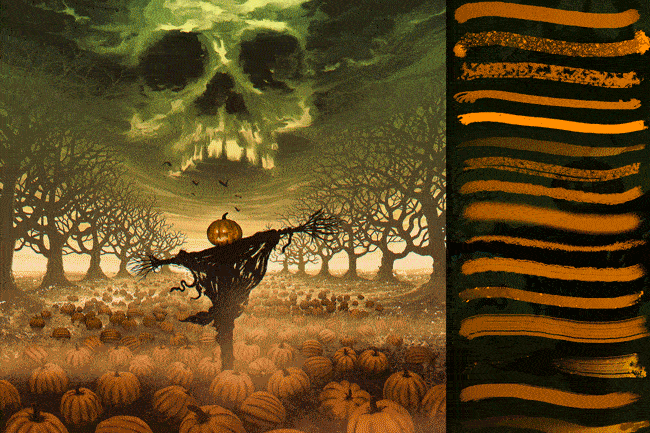 Digital artist glassthroughskin has released a huge library of custom brushes, each conveniently showcased with a painting to get a good feel for them. Very large selection, and very affordable brushes.
The only caveat is that these brushes are exclusively for sale on DeviantArt, using their Points system ($1 = 80 points).
glassthroughskin Custom Brushes
Price: Between 50-200 'Points' ($0.60 – $2.50)
06. Istebrak's Dry-Oil Brushes for Photoshop
These brushes by Istebrak are designed for different stages of the painting process, from blocking in large shadows and edges to blending for the softest surfaces. Also included is a no-texture blending and detailing brush that can be used for the early and late stages of the painting process.
Dry-Oil Brushes for Photoshop
Price: $12
07. Matt Dixon's Essential Brushes
This brush set contains 21 brushes for texturing, effects and general painting with a focus on capturing the feel of natural media. Also included is a PAT file with 14 surface textures that can be used with the brushes to add extra variety to the set, as well as a video by Matt detailing each brush, and how he personally uses them.
Matt Dixon's Essential Brushes for Photoshop
Price: $10
08. Isabella Morawetz's Traditional Brushes + Bonus 'Stroke' Styles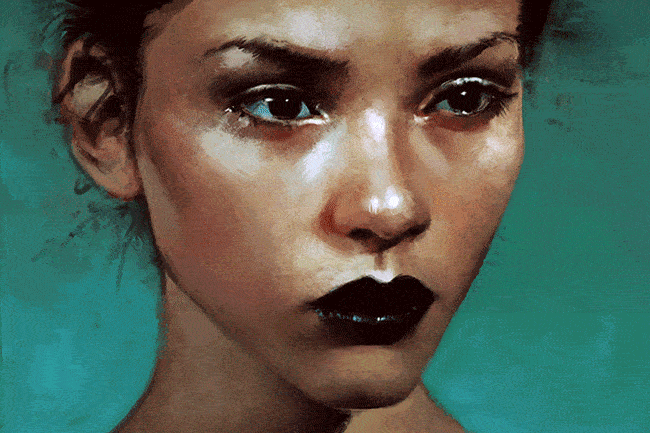 09. Gouache & Acrylic Photoshop Brushes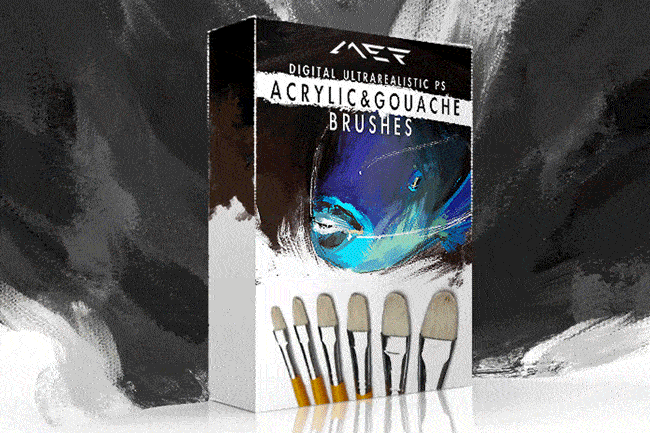 A popular set of 30 high quality brushes created by professional concept artist Igor Vitkovskiy to mimic traditional acrylic and gouache tools. A range of styles are covered, including dry, wet, thick, dense and quick stroke brushes.
Gouache & Acrylic Photoshop Brushes
Price: $4
10. Art Pack 1 by Sparth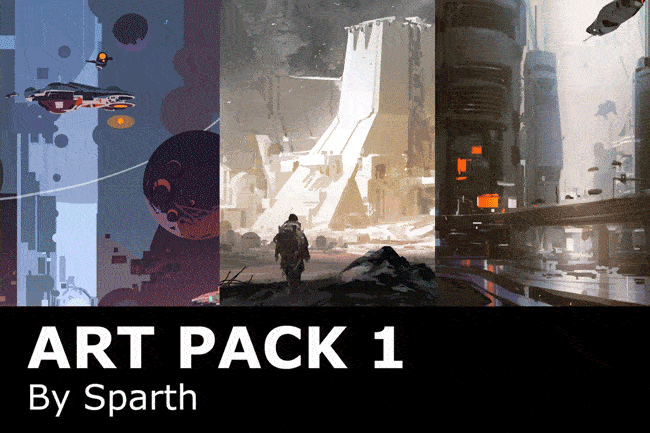 Digital artist Sparth has worked as a concept artist in the Video Game industry for 20 years. He is the author of the Structura book series, and the Art Director for popular video game Halo 5.
In this 'Art Pack', Sparth shares 30 of his most used custom brushes (including basic, complex, and environment) as well as 25 environment custom shapes. As a bonus, he's even included 3 original artworks, all highres and in the form of layered PSDs.​
Art Pack 1 by Sparth
Price: $6
Learn to Paint Your Own Masterpiece!
40 'MUST HAVE' BRUSHES FOR PAINTING
Designed to Paint Incredible Portrait Details!