30 Day 100% Money-Back Guarantee
At Paintable, we are so sure that you will love our courses, that we offer 100% refund within 30 days of purchase. No questions asked.
At Paintable, we stand behind the ability of our courses to get you results when you spend the time studying and implementing what you learn.
This is why we're happy to offer our no-questions-asked refund policy to all students within 30 days of your original purchase. If you are not satisfied with our product, simply let us know at hello@paintable.cc, and we'll refund your purchase right away! 
Our goal has always been to create a happy, thriving community, so if you are not enjoying your experience with us, we will help you move forward, even if it's not with us.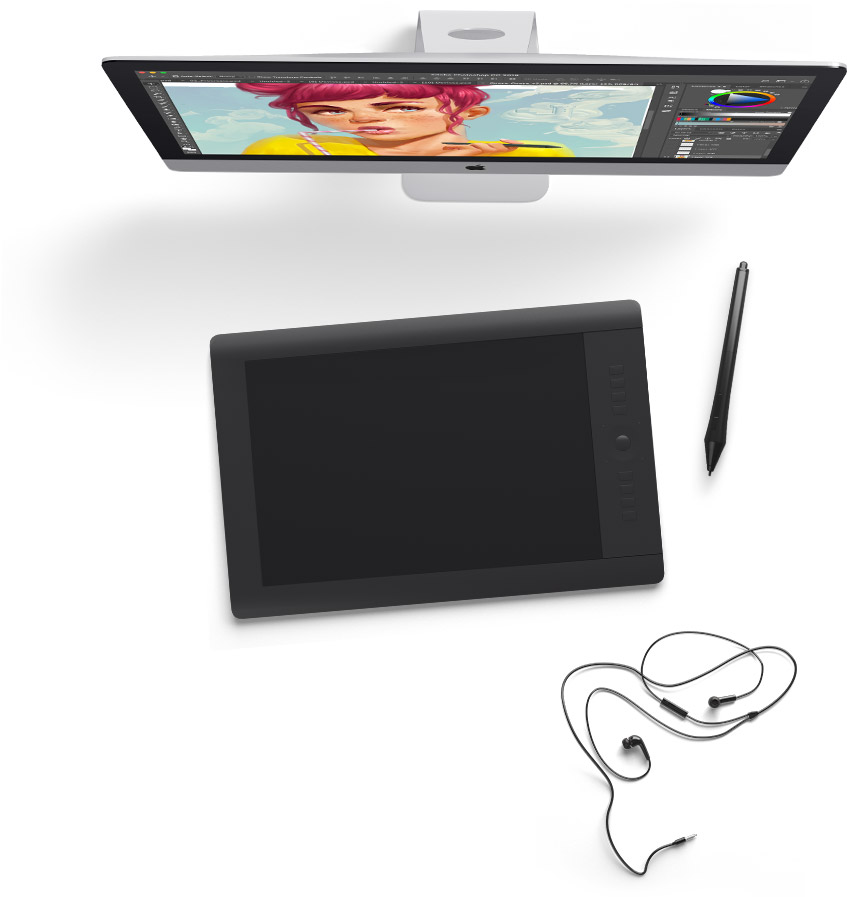 What about the 365-day Guarantee?
If your product has our 365 days guarantee, simply submit proof that you finished the course, and went through every exercise.
All products with the "365-Day Refund Policy" may be eligible for a refund within 365 days after the initial purchase. To be eligible for a refund past the initial "30-Day Refund Policy," we kindly ask applicants to provide sufficient proof that they have done the work for the program to completion, and show that the program did not provide the results promised. 
Here what you need to do to be eligible for the refund:
Complete the entire course.  When you request a refund, we'll make sure you've completed the course and the assignments.  If you haven't completed the course and it's assignments, then you won't be eligible for a refund.


Email us within the first 365 days.  If, after completing the course and assignments, you still don't see an improvement in your digital art skills, email us within the first 365 days from your purchase date showing your efforts and results, and we'll provide a full refund.
Here's how the 365-day guarantee does not apply:
If you submit a request for a refund for any other reason, including issues such as personal availability or dissatisfaction before the completion of the course or its materials, the "365-Days Refund Policy" does not apply, and will not be redeemable. Requests may also be denied if the applicant displays a lack of participation. The scenarios below are not covered by the 365-Day Guarantee:
You purchase the course, and email us within 365 days asking for a refund, but you haven't completed all of the lessons and assignments.
You purchase the course, and email us letting us know you've completed the lessons and assignment, but haven't shown us your work and results.
You purchase the course, watch some of the videos, decide you don't have the time to devote to uplevelling your skills, or decide that you can't afford the payment, and quit.
Payment Cancellation Policy
A Purchaser who enrolls may not cancel the contract under any circumstances outside the "30-day Guarantee" period. Upon enrollment, the Purchaser will be responsible for the balance of the sale owed and must pay all further installments as agreed and on time. Should Purchaser fail to make any payment as and when due, we reserve all our rights against Purchaser for failure to make installment payments on time, including, but not limited to, mandating a collection agency or attorney to obtain payment from Purchaser, which may adversely affect the Purchaser's credit rating. Purchaser must reimburse us for all reasonable fees (including legal and collection agency fees) incurred in collecting the balance of sale and is not eligible for the "30-day Guarantee."
If you have any questions about your purchase, please contact us at [email protected].
Last Updated: March 2021