Do your paintings look a little blurry around the edges?
Chances are, you're over-using soft brushes, without going in and defining enough sharp details with a hard brush. Using ONLY hard edge brushes won't work either though – you'll lose the smooth edges necessary to create soft transitions and gradients.
The key is to use a combination of both hard and soft brushes and erasers.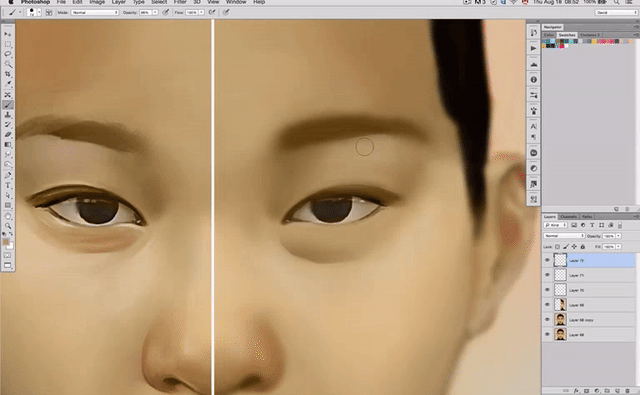 Watch the video below to find out:
Exactly what's causing the fuzzy edges
The tricks I personally use to define crisp details
3 simple rendering techniques to make your life much, much easier
Learn to Paint Your Own Masterpiece!
40 'MUST HAVE' BRUSHES FOR PAINTING
Designed to Paint Incredible Portrait Details!