Painting convincing hair can be difficult. We break the process down into a few easy-to-follow steps.
For a full tutorial and walkthrough, watch the video at the end of the post.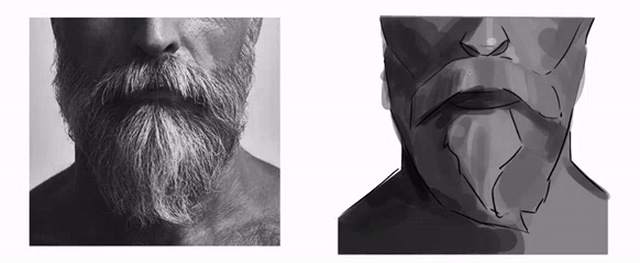 When painting hair, the temptation is to go in with a small brush and begin painting every individual strand of hair.
Not only is this incredibly time consuming, it often looks unconvincing and flat. It also makes it difficult to make adjustments to the light source.
2. Instead, think about hair as a 3D object
Imagine hair not as a collection of millions of individual strands, but as one complete, 3D shape. Just like other shapes, it has planes of high and low values.
3. Begin by blocking out the basic shapes, shadows and highlights of the hair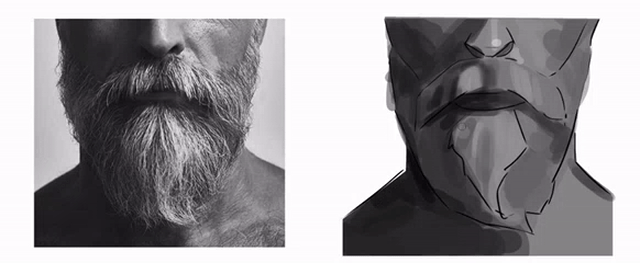 Use a fairly large, soft brush to block out the areas of high values (highlights) and low values (shadows).
4. Use a smaller brush to begin adding a bit of definition
With the basic shapes in place, reduce the size of your brush to start adding some basic details and definition
5. Use the Smudge Tool to blur these lines in select places
On a new layer, use the smudge tool to blur and blend the lines you just drew in a few select places, making sure to keep some details.
6. With a small brush, begin to add details and individual strands of hair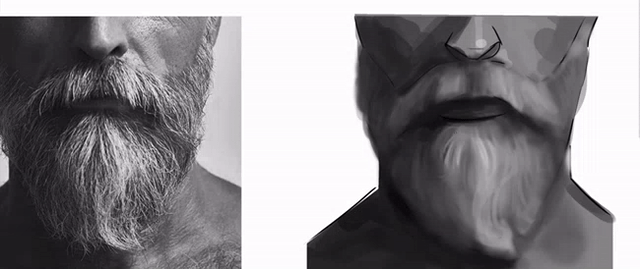 Use an even smaller brush to add some details. The trick is not to go overboard paint every single hair, but only in key places such as the highlights.
7. Repeat steps 5-6 until you're satisfied with the outcome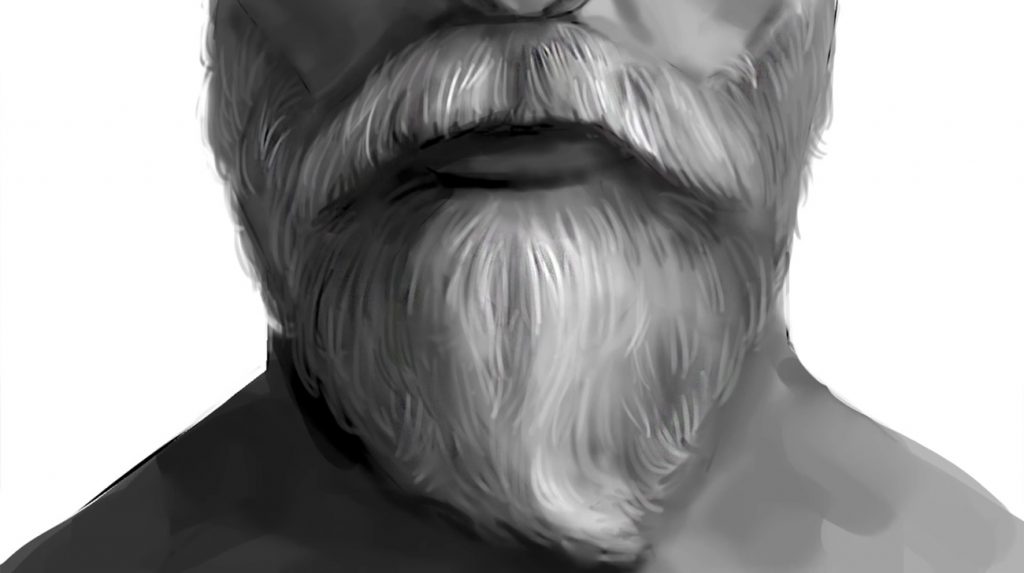 Once again, use the smudge tool to blend these new details in a few spots. Then using a smaller and smaller brush, continue to add more fine details and individual strands of hair until you are happy with the result.
Full Tutorial and Walkthrough:
Learn to Paint Your Own Masterpiece!
28 'MUST HAVE' BRUSHES FOR PAINTING
Designed to Paint Incredible Portrait Details!