Besides Ctrl-Z, layers may be the biggest advantage to painting digitally, rather than on paper or canvas
Layers allow us to separate and work on every single element of a painting individually. This is incredibly powerful.
For example, using layers we can:
Work on individual elements, characters, or even brush stroke without risk of messing up the rest of the painting
Move elements around, to play with different ideas for compositions
Easily paint over or under our linework, while still keeping the linework completely intact in a new layer
And much, much more..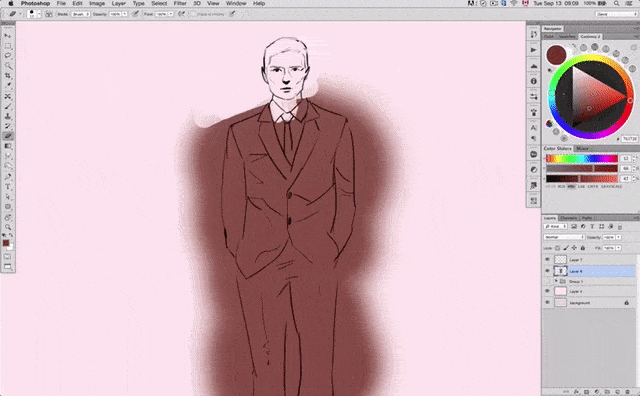 Watch the video below to find out:
Why you need to start using layers today
The basic fundamentals of effectively working with layers
Powerful tools available for working with Layers in Adobe Photoshop, including Transparency Locking, Blending Modes, and Layer Masks
40 'MUST HAVE' BRUSHES FOR PAINTING
Designed to Paint Incredible Portrait Details!