FREE MASTERCLASS + CHALLENGE
A free digital painting masterclass & challenge teaching you how to create your best portrait ever, in 5 days!
Oops, you've missed it! 😭
The challenge is over for now but don't worry, you can still get on the list to be the first to know when we run it again! Click here to sign up for our newsletter, and I'll be sending you an email as soon as the challenge opens it's doors again.
What is The One Week Portrait Masterclass + Challenge?
The OWP masterclass is an in-depth class about portraiture, and a challenge all at once. During the challenge, students receive a free 7-day all-access pass for the masterclass to help them paint their best portrait EVER- guaranteed!!
Learn to Paint Your Best Portrait Ever in Just Five Steps!
In this masterclass, you will learn about the complete process of painting a digital portrait, from sketch to polished masterpiece. We will be covering important concepts and giving you tips and take-aways that you can start applying to your own paintings right away!
Here's What You'll Learn Over the Course of the 5 Day Challenge:
Sketching Quickly and Effectively​
Learn how to think geometrically, improve your anatomy, and how to sketch quickly & effectively
Picking Perfect Colors For Your Paintings
Learn how to use the "L Recipe" to avoid muddy colors in your portraits
Hard vs. Soft Edges: How to Render Like a Pro
Learn how to avoid "blurry" or "plastic" looking paintings, and understand exactly where you need to put hard vs soft edges
Painting Striking Portrait Details (FREE Brushes Included!)
Learn how to paint 5 different types of details that bring striking realism to your portraits, taking them to the next level
How to Develop a World-Class Style
Learn how to push your style, and pick up my best secrets for adding your own unique personality to your portraits
Once you register, you'll receive an email right away with a link to access the masterclass.
Register by clicking the button below.
Hi there, I'm David!
I'm a professional artist with a passion for portraiture.
In this free Challenge and masterclass, I'm going to walk you through my entire process of creating a professional quality portrait. I'll give you my best tips and tricks so that you can create your best portrait EVER!
42,000+ students have participated so far
Learn the proven system that's helped tens of thousands of students get real results.

"This has been the most incredible course. I never thought I could ever produce a realistic portrait like this and this showed me that I could. I could not be more happy with how it turned out…"

David, I have been student for about 20 years, and I must say you are the best teacher I've ever met!

I've been struggling for some time to seriously start painting digitally. Paintable gave me the tools and approaches to finally jumping the border from traditional or half-digital to a complete digital workflow.
Once you register, you'll receive an email right away with a link to access the masterclass.
Register by clicking the button below.
How To Particpate and Win Prizes!
During the OWP challenge you'll not only learn how to create your best portrait ever, but you'll also run the chance to win a prize by participating.
Sharing your progress every day on Instagram and Twitter with the hashtag #oneweekportrait gives you one entry per day to win the prizes. You can also post you work inside the Paintable Facebook group for extra entries.
The prizes are drawn at random at the end of the challenge- so you don't need to be the "best" artist to win!
We've got awesome prizes waiting for some lucky Challenge participants!
Winners will be chosen at random shortly after the end of the Challenge.
3 lucky winners will win a seat to the Illustration From Imagination Masterclass, my 6-week interactive bootcamp-style course where you get real-life experience working with a client brief.
1 winner will receive a Wacom One creative pen display, and 2 winners will receive a Wacom Intuos medium or small, all provided by our friends at Wacom.
1 winner will receive an Innovator 16 tablet, 1 will receive an Artist 12Pro, and another will receive a Deco mini 7, all provided by our friends at XP-Pen.
We give away awesome prizes with every Challenge! And you don't have to be the best digital artist to be drawn. Visit this page the next time registration opens to see the new prizes we have for the event. 

👀 Spoiler alert! Previous prizes include digital art tablets, styluses and free Digital Painting Academy memberships!
Frequently Asked Questions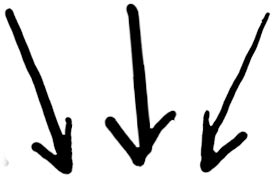 Want to know when the next Challenge opens for registration? Join our newsletter and you'll be the first to know.
Once you register, you'll receive an email right away with a link to access the masterclass.
Register by clicking the button below.