Make your next (or first) digital portrait twice as good…
in half the time!
Make your next (or first) digital portrait twice as good…
in half the time!
You want to paint. But instead, you procrastinate! 😱
Because you don't have a reliable workflow to go from zero to finished portrait.


Your head is so full of information that you lose focus.


And you're wasting time

on things that won't improve the final product… instead of the key principles that will take your digital portraits from

"meh"

to

"I can't believe I just made that!"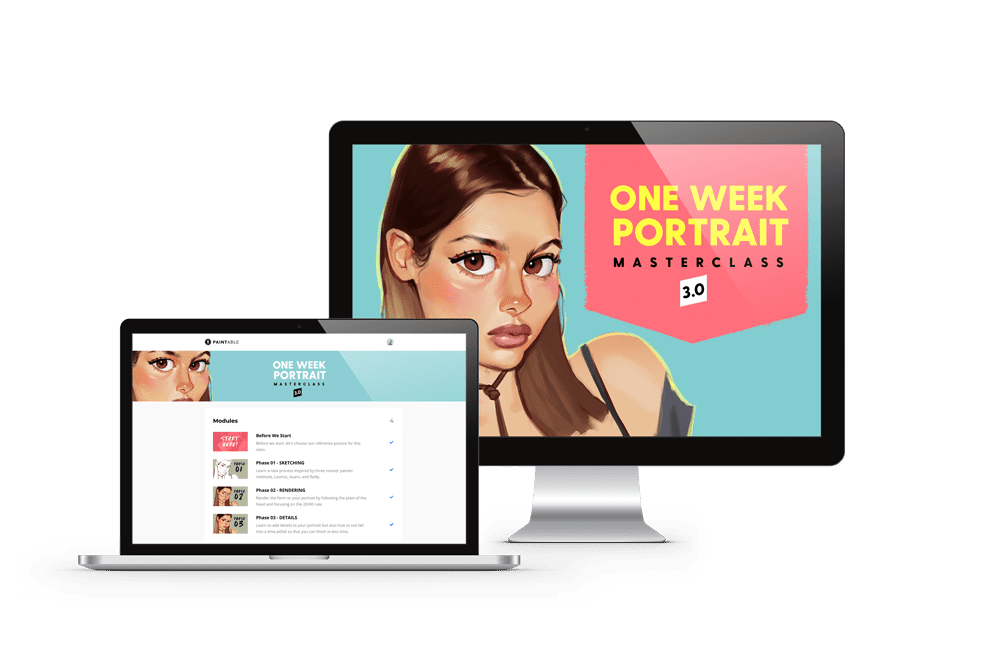 The One Week Portrait masterclass will show you how to finish more digital paintings, work FASTER, and like your final result more (like, way more).
We'll show you how to complete digital portrait that might just be your favorite one yet — and a proven process for creating digital paintings that "POP" off the screen.
PAINT BETTER... PAINT FASTER… PAINT FUN-ER!
Here's how The One Week Portrait Masterclass works:
No boring theories or confusing tutorials. Just the info you need (that no one ever explained to you before) broken down into short video lessons you can practice right away.
Taught over 3 "phases" with lessons you can watch at your own pace, the One Week Portrait masterclass will give you a step-by-step, start-to-finish process for working FASTER without sacrificing quality. You can apply this process to portraits (of course!) but also ANY kind of digital painting you want to create!
You'll walk away with a completed digital portrait 💪 and a new workflow that means you'll create better work, faster, without the friction. What's not to love? 😍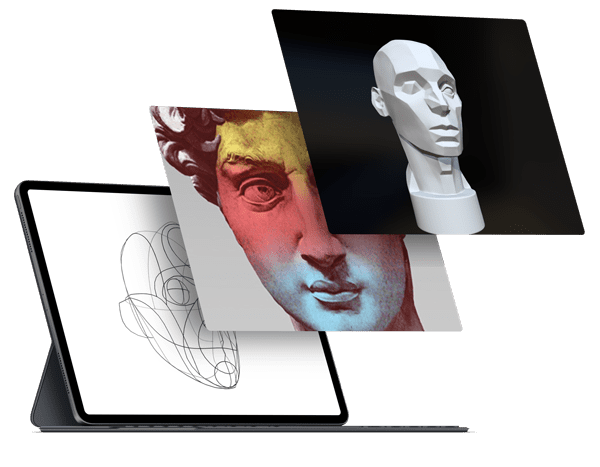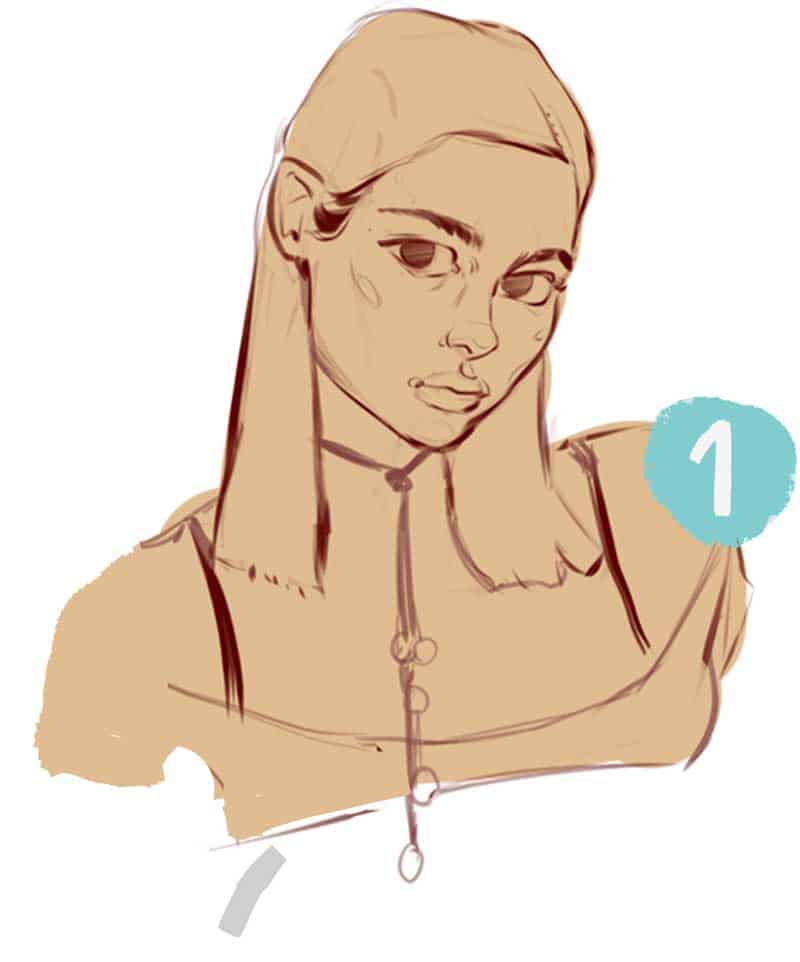 AKA the methods the masters use to get their ideas onto the (digital) page! Learn the anatomy and sketching essentials needed to quickly draw the human head, avoid common mistakes and set your portraits up for success.
If your paintings often look strange or "off", these principles will change the game for you — whether you plan to draw from observation or eventually, 100% from your own imagination.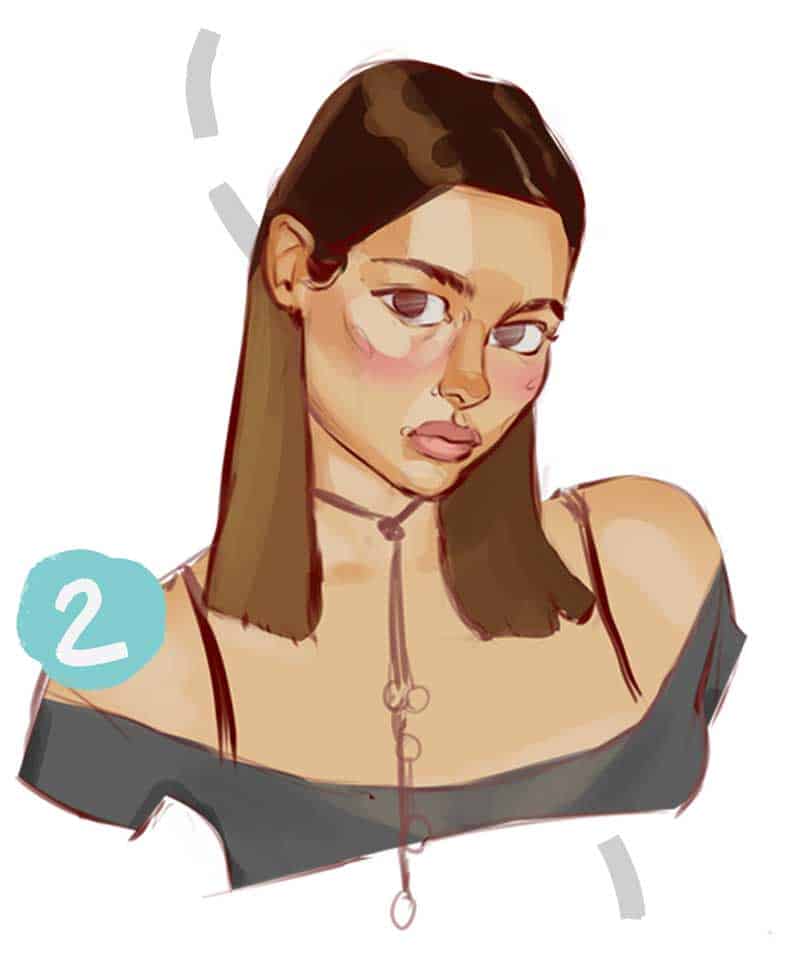 Dark, muddy colors? Nah! Let's take your portrait from "rough sketch" to "realistic render" without falling into the trap of over-blending (ever create paintings that look blurry or sorta "deformed"? This is for you!)
Learn how to use our secret "L-Recipe" method to create skin tones that look alive — and how to apply light and shadows to your paintings that will TRULY bring them to life!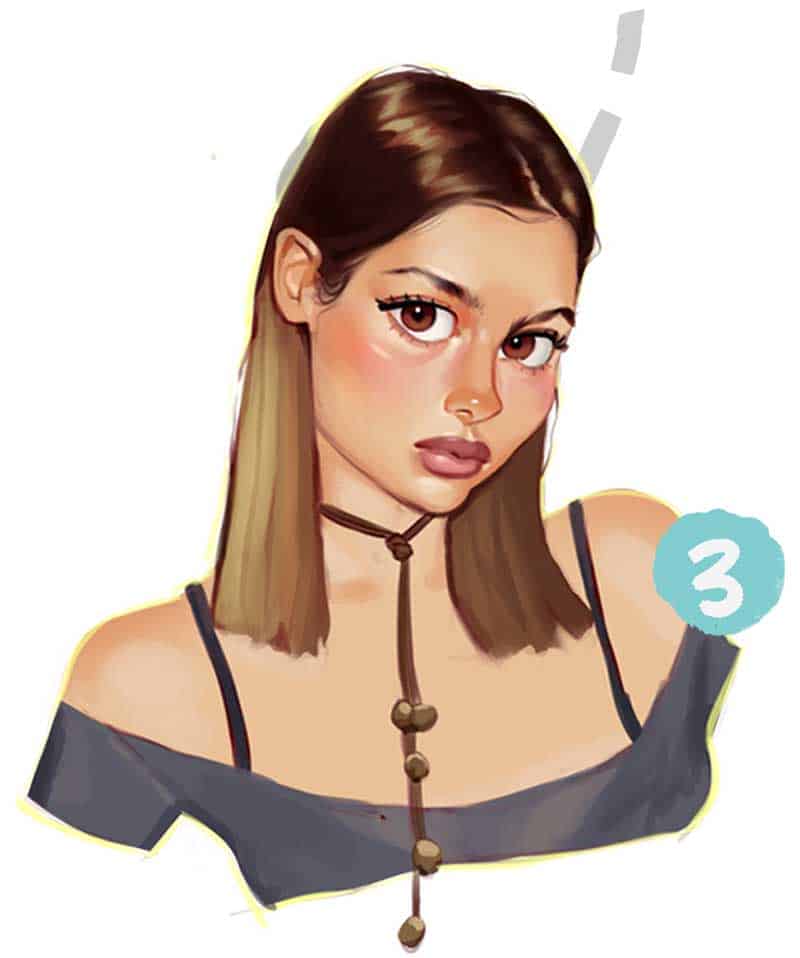 Ready to push your style and bring a unique flair to your paintings? Learn how to add details where it counts with the 80/20 rule and get your portraits to the "polished" stage faster than ever before.
You'll learn the 5 different types of details that can bring any painting to life, and how to add your personal flavor to create art that isn't just world-class… but one of a kind!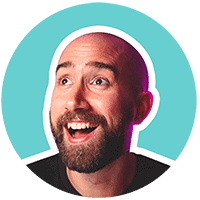 I'm a professional artist with a passion for portraiture. But for way too long I spent more time thinking about art than actually making it!
I thought I struggled so much because I was lacking the talent. Truth was, I just needed a better process. I've spent nearly 10 years honing my workflow for creating professional quality portraits, and in this challenge I'm going to walk you through it.
You have EPIC portrait potential. You just need a simple process that works. In the One Week Portrait Masterclass, that's exactly what you'll get.
Testimonials from previous students
Over 122,000 artists have participated so far
Learn the proven system that's helped tens of thousands of students get real results. ✅💪
We've totally re-imagined the One Week Portrait Challenge with ALL NEW video lessons for 2023 and a step-by-step method to help you create better work FASTER (without sacrificing quality or style).
Whether you've taken the challenge in past years or have never heard of it before, this is a week you won't want to miss!
Frequently Asked Questions 🤔
This special offer will end on the July 1st.
Get LIFETIME Access For Only:
Risk-free 30 day money back guarantee!​

Get LIFETIME Access For Only:
One Payment, Lifetime Access
Risk-free 30 day money back guarantee!​