How many of these digital art problems can you relate to?
Did you ever spent ages looking for a reference only to get tired when you have to actually paint? Do you struggle to fit into the 'cool artist' stereotype? Are the keys CTRL/CMD – Z faded on your keyboard?
We've collected some of the funniest digital art problems, made comics and memes by talented artists and meme makers. Enjoy the collection…
1. Reminiscing about the 'good old days' of pencil and paper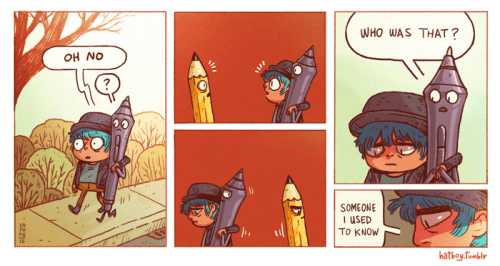 2. Coming up with a brilliant idea at night, but forgetting it by morning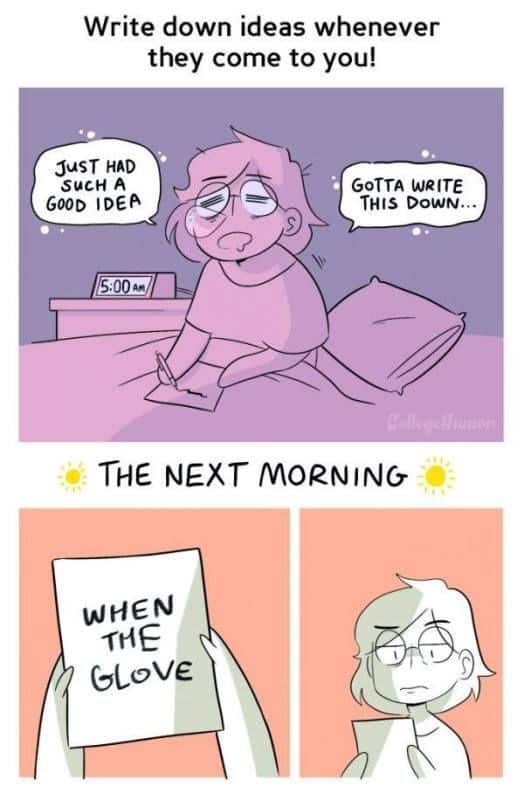 3. The frustration of not being able to get your visions down on canvas
4. A constant and unhealthy urge to compare yourself to your fellow artists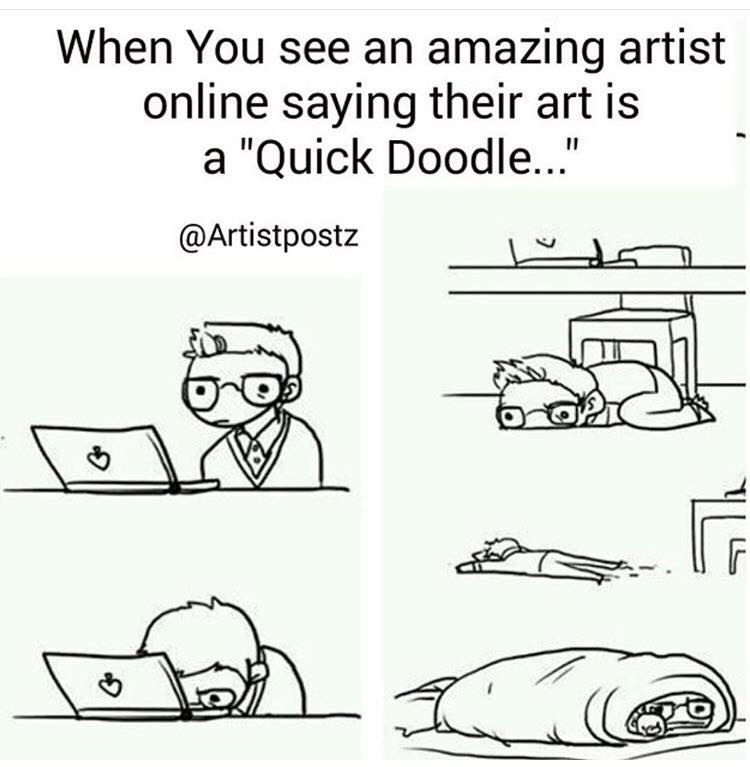 5. Turning into a full-time insomniac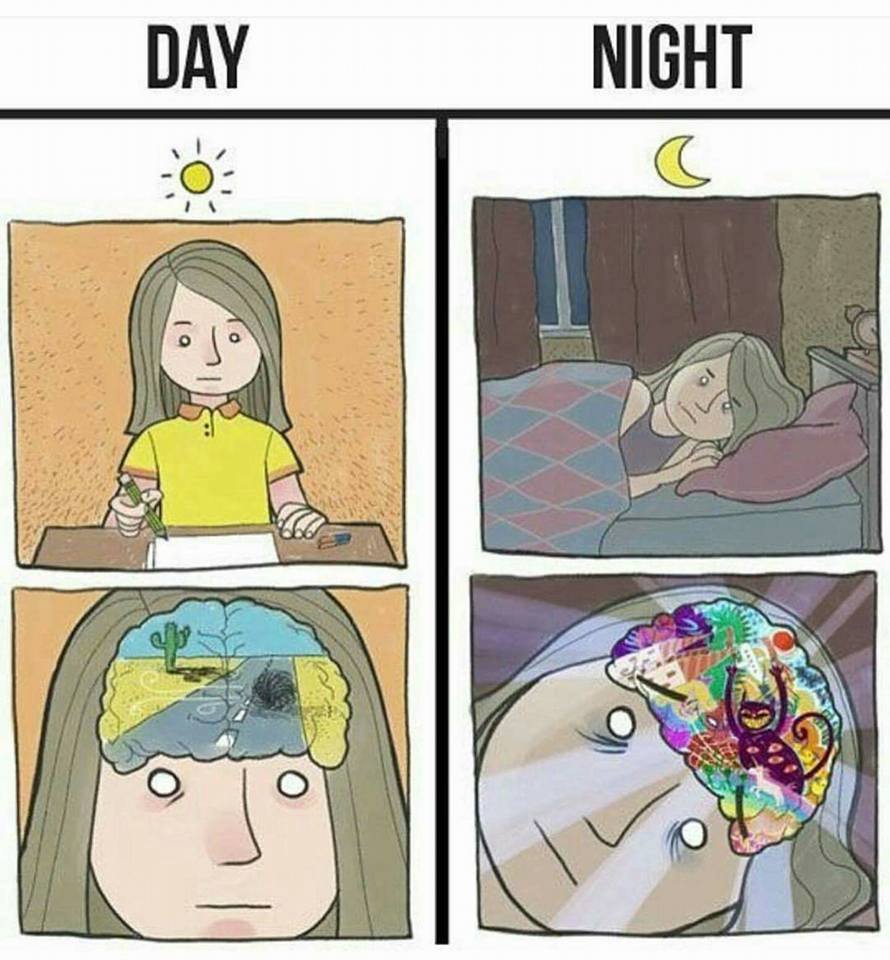 6. Feeling underappreciated
7. Spending time with looking for reference photos instead of creating art
8. Having to answer stupid questions with stupid answers
9. Questioning your life choices regularly and frequently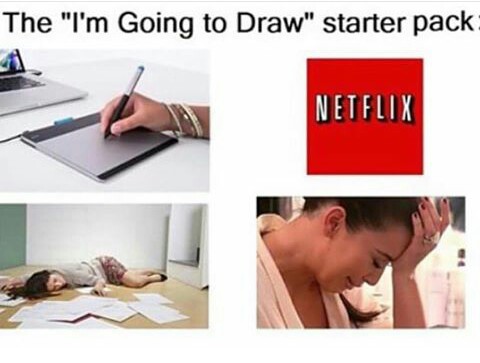 10. Being trolled by your gear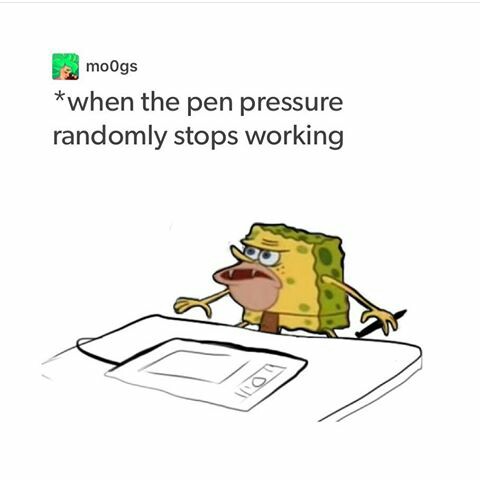 11. Wearing out the CTRL and Z keys on your keyboard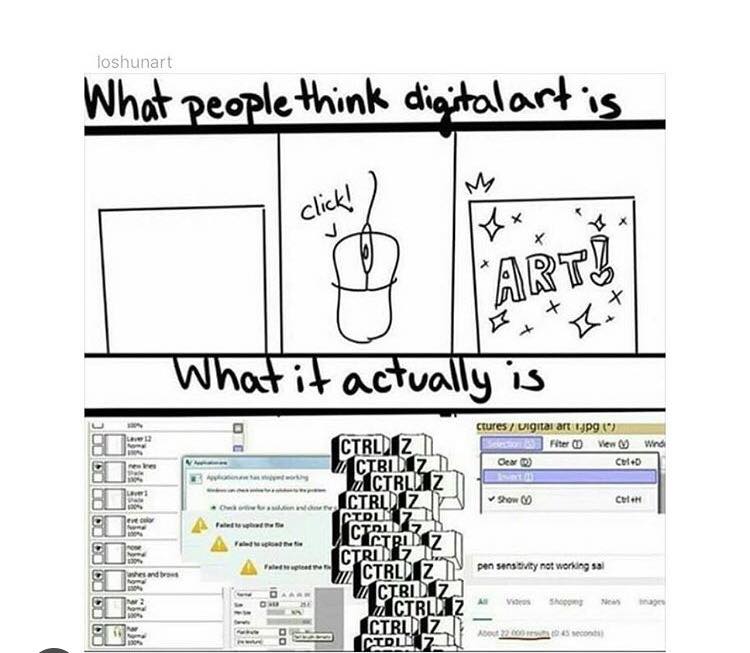 12. Not making enough money off your art to buy equipment for your art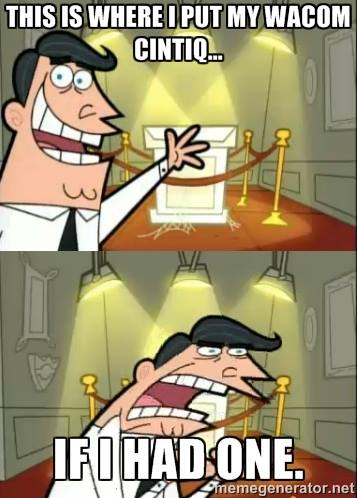 13. Being annoyed when your art isn't up to your standards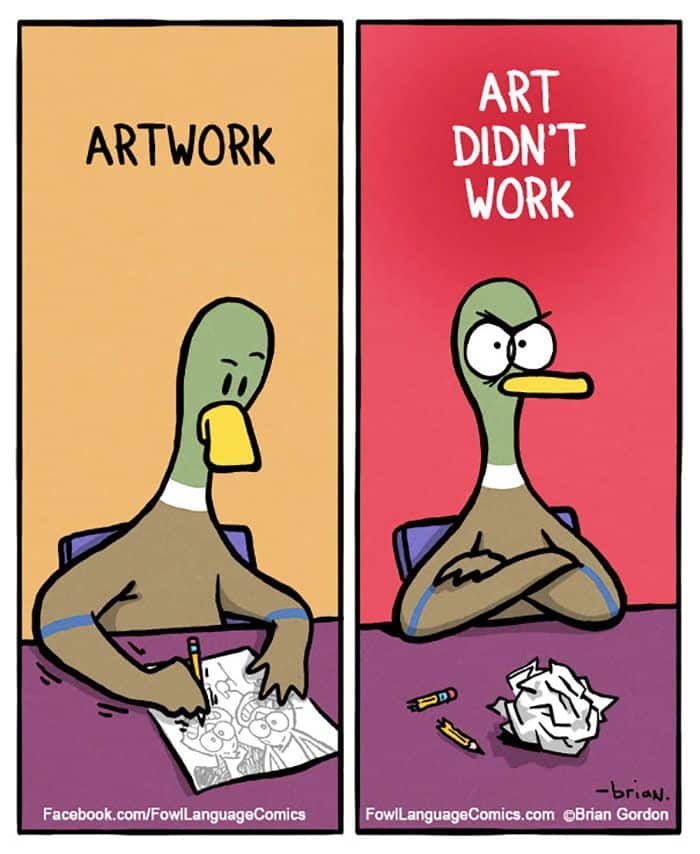 14. Thinking you'll never be a good enough artist
15. Finishing a beautiful drawing only to notice all the issues later
16. Drawing the second eye gives you headaches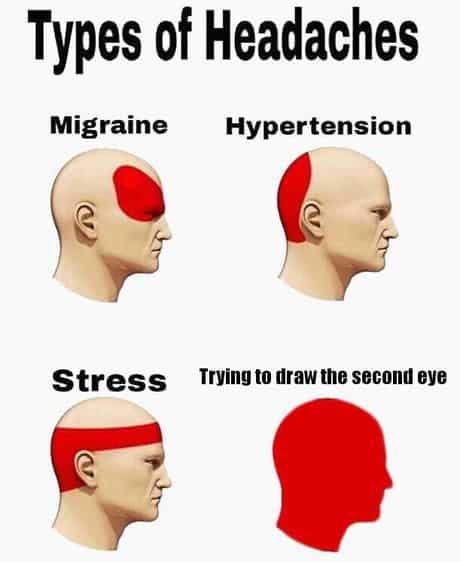 17. When your imagination exceeds your abilities
18. Having to make tough decisions
19. Not liking when someone disturbs you when you're in the zone
20. Not understanding why drawing hands is so difficult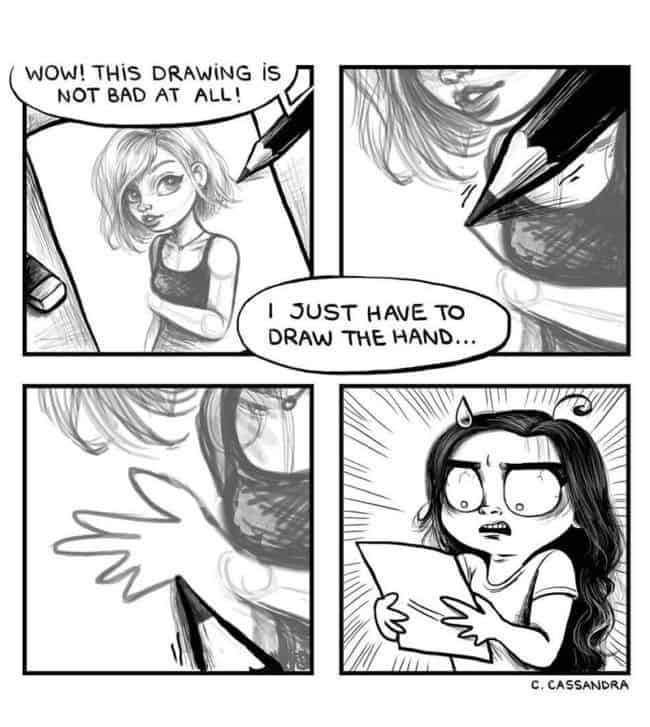 21. Not fitting into the 'cool artist' stereotype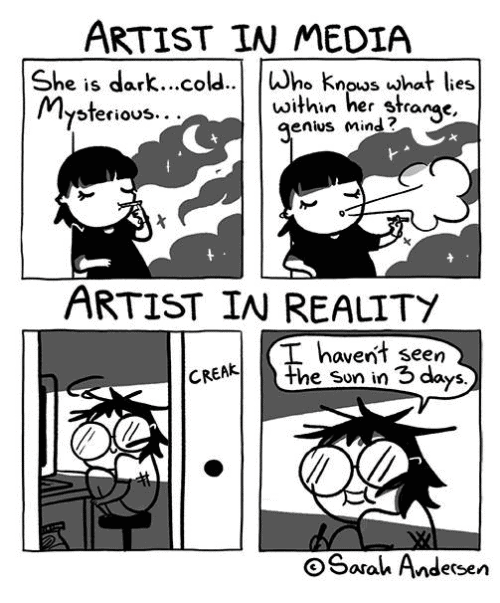 22. Trying to learn from unclear tutorials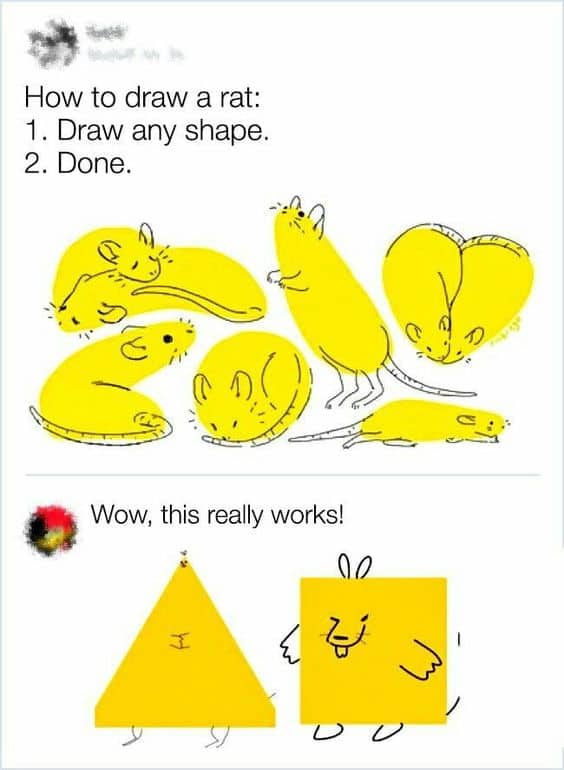 Want to see more relatable digital art problems? Take a look at our Art Memes and Comics collection over on Pinterest. Browse the collection. 
which one can you relate to?
Let me know in the comments!
texture brushes for a traditional look & Feel + Free Tutorial
Sure to become your go-to tools for perfect textures!