If you're feeling the heat, it might not just be the summer sun… but this months HOT new digital painting brief, "The Dragon Slayer."

We're diving right into the fire for this one- so, don't forget your sword, shield, and your stylus, because you're going to need to be courageous to tackle this month's fearsome Portfolio Challenge! 🐲

Join Paintable and our guest artist Sammy Khalid in creating a portfolio piece of a triumph the bards will sing of!
🐲 AUGUST'S BRIEF: The Dragon Slayer
This month, you have been assigned to create the cover of an adventure rulebook for a tabletop role-playing game titled "The Dragon Slayer," with the help of pro concept artist Sammy Khalid (aka Chigg)! Work alongside Sammy and learn from his 8+ years of experience working as a fantasy illustrator for film and games, such as Netflix's The Black Mirror series.

The illustration should depict a dragon slayer facing a fierce dragon, either ready to start an epic battle or already in the heat of battle. It is important that the dragon feel massive compared to the slayer, to create a dramatic effect!

The client has requested that the dragon have wings inspired by a bat (so no feathers!) and at least 2 horns on its head, although you may add as many horns as you wish! 👀

Are you ready to get started with the brief? You can find more details about the Dragon Slayer project on our blog for free HERE!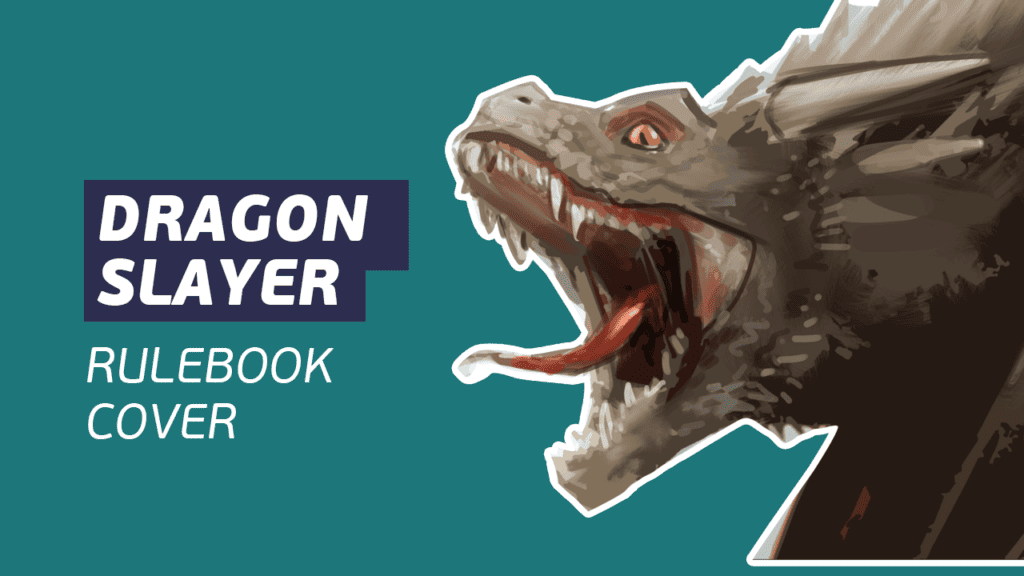 🚚 Deliverables & Deadlines​
During your digital painting brief, you will have deliverables that should be shared within the Discord Tribe community upon completion. This allows you to receive feedback from your peers (and sometimes myself!) and view the work of other students.
👉 Week 01: August 01-06
• Moodboard
• Composition thumbnails
👉 Week 02: August 07-13
• Final sketch line
• Color thumbnail
• Color thumbnail
👉 Week 03: August 14-20
• Rendering (work in progress)
👉 Week 04: August 21-31
• Final illustration
Remember to post your work in the #monthly-project room by each Sunday! (Psst, if you're having any trouble with the Discord, please email me at [email protected] and we'll get you sorted ASAP!) 👍

📃
Artwork Specs for your Digital Painting
Here are the specifications for the final artwork:
Dimensions should be a minimum of 2500px by 3000px
Add a 30px bleed all around
The image should be in portrait orientation, not landscape
Use RGB for the canvas color mode.
👉 All the materials you need for this project can be found inside the Digital Painting Academy.
🧠

Stay Inspired: The #MyDaily5 Challenge
Looking for ways to keep inspired? Every day during the month, the Tribe community can participate in the #MyDaily5 challenge.
These daily prompts based on our monthly digital painting brief are meant to be sketched or painted in 5 to 30 minutes MAX! They are the perfect way to warm up before working on your main project.
Don't forget to share your work in the Tribe, or tag us on Instagram! Let's celebrate your 5 minutes of creativity turning into hours of awesome painting! 🙌
I'm excited to see how you'll turn up the heat with y our latest portfolio piece this month! 👀🔥
If you have any questions about he brief (or anything at all!), please don't hesitate to reach out to us by emailing [email protected] or on the Tribe Discord. Good luck and happy painting!😊